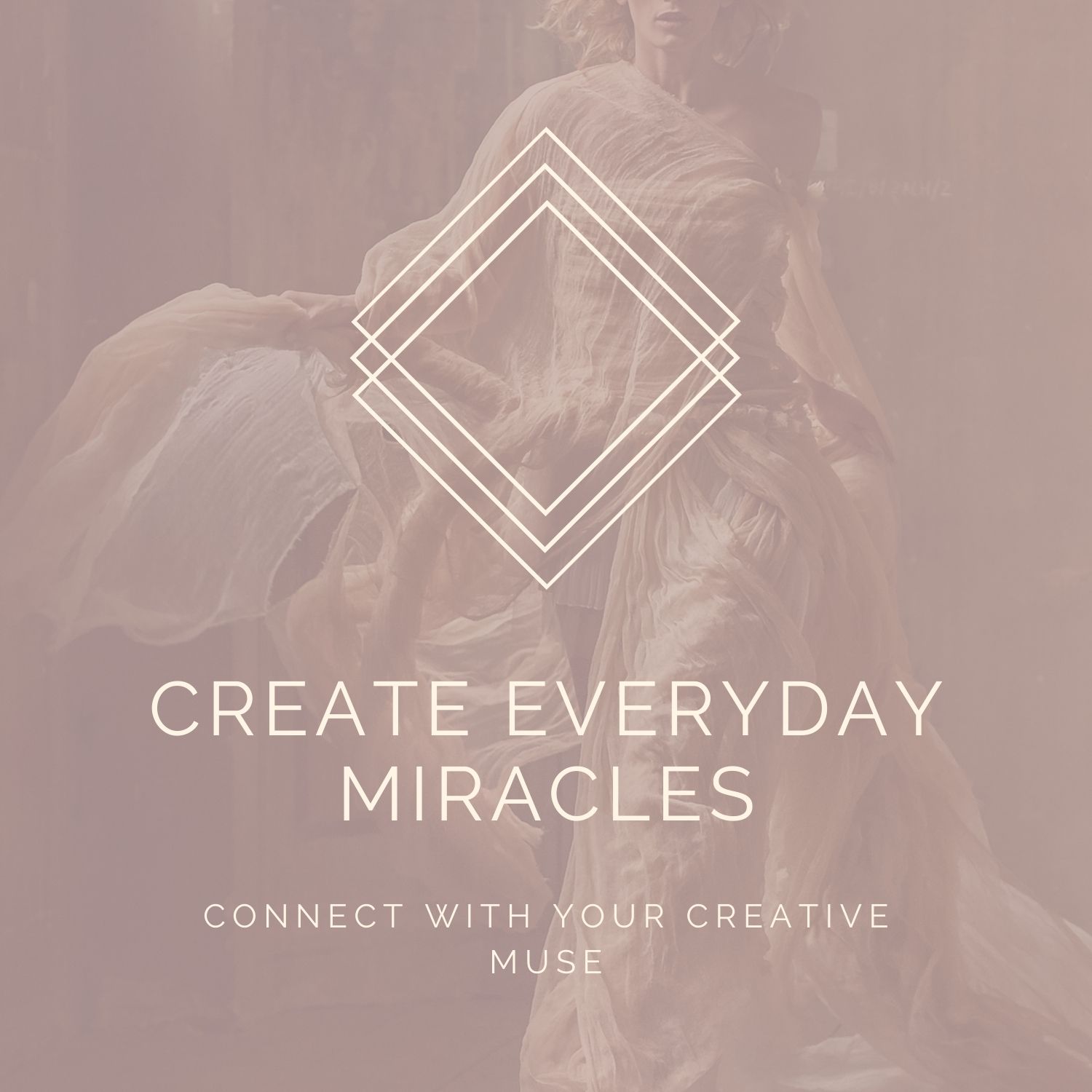 We all hold the power of creativity. We all have the creative muse live within us. The creative muse is our source of inspiration and creativity.  The hard part is quietening down the noise of the outside world so that we can connect and honour our own creative muse within. 
Connecting with your own creative muse will inspire you to step out of fear and live creatively, which does not have to mean pursuing a life that is professionally devoted to the arts or creative endeavours but living a life that is driven more strongly by curiosity, joy and inspiration rather than by fear. If you want to write poetry or play music or paint, the creative muse will help you do that. But if you want to garden, take hip-hop lessons, play golf, build a tiny home or raise horses, the creative muse will be there for you also.
We all have those things in our life that bring us great joy, comfort and enthusiasm, things like our favourite places, activities, rituals, people or things.
Tapping into the things that bring us joy is the portal to connecting with our own inner creative muse.  The things that bring joy to our heart have the potential to heal, inspire, motivate, uplift, connect and reveal. In our fast-paced world, these very things that bring us joy also become our sanctum or place of solace when we need some restoration, rejuvenation and a little inspiration.
Written and spoken by Claire Charters
Or alternatively treat yourself to some of my hand-made, plant-based, natural home and body products over at 
https://botanicaltrader.com
The OM Collective Copyright 2021 All rights reserved.
This work is not intended to substitute for professional medical or counselling advice. If you suffer from a physical or mental illness, please always seek professional help.
DO NOT DRIVE OR OPERATE MACHINERY WHILST LISTENING TO RELAXATIONG AND MEDITATION MUSIC, BINAURAL BEATS OR GUIDED SLEEP RELAXATIONS