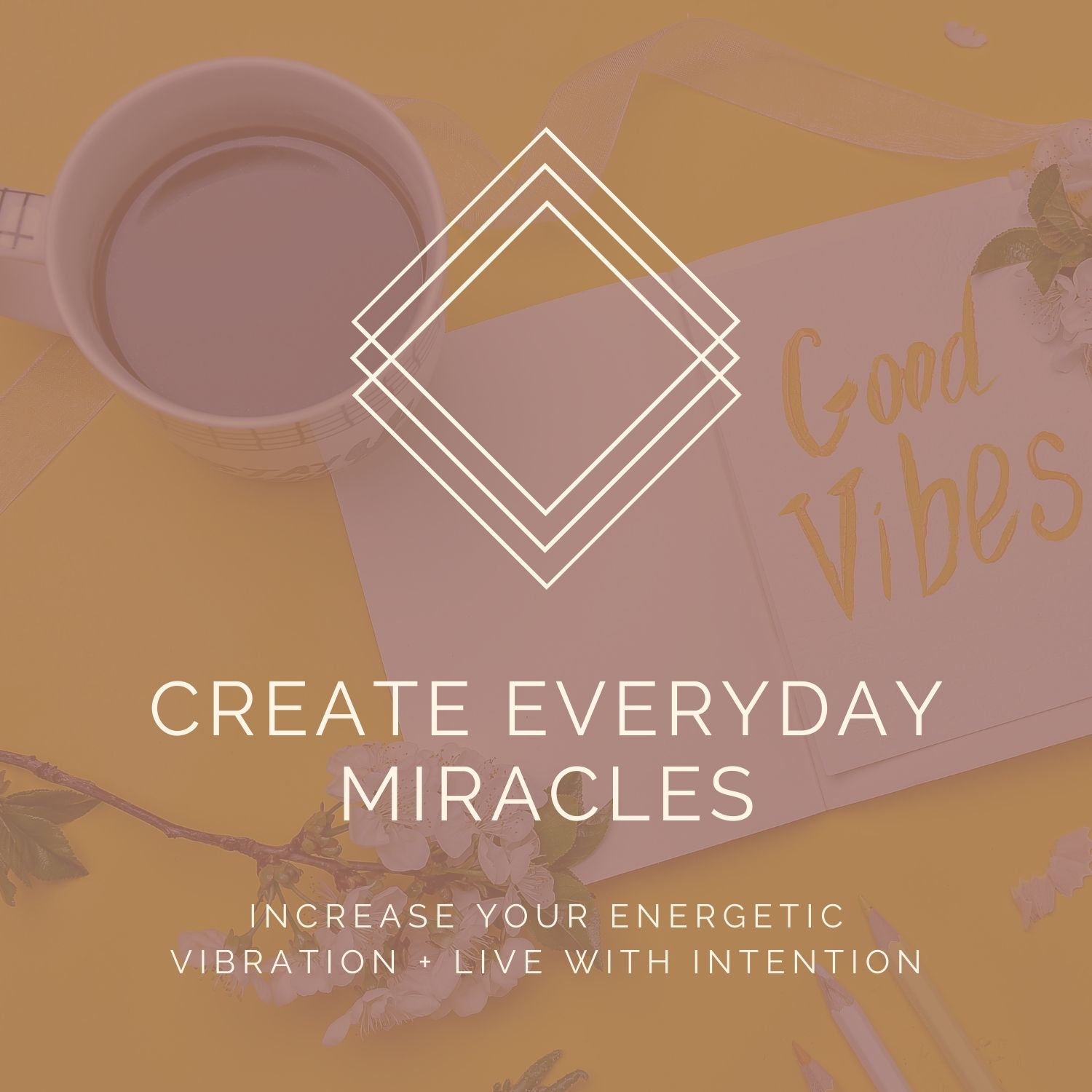 There is a popular saying that where your focus goes, your energy flows. In other words, your life is created by how you think and act. The universe brings to you what you focus on, therefore it is crucial to live with mindfulness, choosing your thoughts and intentions with self-awareness.
Welcome to week 5 of the Everyday Miracles Course. Today we will be getting into the good stuff, delving into some practical things you can do to start manifesting. Manifesting is about creating the experience of what it is that you want to feel or attract — and then following it up by living and believing in that experience so that your desire is attracted to you and then comes into form.
Manifesting can be used to attract anything into your life. Nothing is off limits  -it may be a business, relationship, health, way of feeling or even a material object.
Manifesting is about co-creating with the universe, and when we align with the energy of the universe we can manifest things far bigger than our original dream. The key to manifesting is that you must stay open to all possibilities – even the ones that are beyond what you think you need.
When you align with the loving energy of the Universe, there are no limits to what you can attract.
Manifesting is the process of vibrating at a high frequency so that you become a vibrational match with the Universe and can co-create your world.
In today's episode we will be talking about how to increase your energetic vibration + live with intention so that you become aligned with the energy of the universe. Firstly, we will cover some of the big do's and don'ts of manifesting and then after that I will  share with you several practices you can start implementing today to help raise your vibration.
Listen to my tea ritual here >>>
Read more about intentional journaling and get my free journal templates here >>>
How to write your own affirmations here>>>
Listen to the energy-tune up meditation that goes along with today's lesson here >>>.
Written and spoken by Claire Charters
Or alternatively treat yourself to some of my hand-made, plant-based, natural home and body products over at 
https://botanicaltrader.com
The OM Collective Copyright 2021 All rights reserved.
This work is not intended to substitute for professional medical or counselling advice. If you suffer from a physical or mental illness, please always seek professional help.
DO NOT DRIVE OR OPERATE MACHINERY WHILST LISTENING TO RELAXATIONG AND MEDITATION MUSIC, BINAURAL BEATS OR GUIDED SLEEP RELAXATIONS